Help us protect biodiversity on private land
More than 70 per cent of biodiversity in NSW is located on private land. To reduce the risks to threatened species and to achieve good biodiversity conservation outcomes, investment in private land conservation is critical.
As a dedicated private land conservation trust, the BCT is committed to maximising biodiversity conservation outcomes with the public and private funds entrusted in us, to deliver a healthy, productive and resilient environment across NSW.
The BCT welcomes funding, donations or bequests, or gifts of land, from any individuals, philanthropists, conservationists, the private sector, government, and non-government organisations interested in advancing biodiversity conservation.
To find out more about making a contribution to biodiversity conservation, including via the BCT Public Fund, please contact us by email at info@bct.nsw.gov.au, or call us on 1300 992 688.
*The BCT is seeking but does not yet have Deductible Gift Recipient status under the Income Tax Assessment Act 1997. You may wish to seek independent taxation advice if you are considering a donation.
Donate to one of our programs
Priority koala habitat – Southern Highlands
Image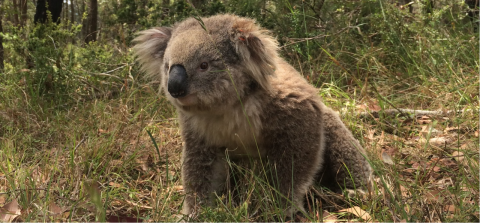 The BCT is calling for expressions of interest from any party interested in contributing to the permanent protection and management of high-value koala habitat in the Southern Highlands.
The Southern Highlands koala population is a high priority for investment because it represents the largest known population of koalas in southern NSW, and 10% of all koalas in NSW.
This important koala population was impacted by the 2019–20 bushfires.
Last year, the BCT conducted the Southern Highlands Koala Habitat Conservation Tender. The results of this tender can be found on our PLC outcomes page. The tender identified seven good value for money bids. The BCT invested $11.8 million in five funded in-perpetuity conservation agreements over 1,094 hectares.
The sixth and seventh ranked bids are high-value, large-scale sites with an additional 1,485 hectares of Koala habitat. These potential conservation agreements are valued at $16.9 million (as an upfront capitalised value). The BCT does not have enough funds available to invest in these two conservation agreements.
The BCT is therefore seeking expressions of interest from any party willing to fund one or both conservation sites. There are numerous ways in which the agreements could be financed, which can be discussed with the BCT.
If you are interested in this opportunity, we would love to hear from you. Please contact us by email at info@bct.nsw.gov.au or call us on 1300 992 688.