Biodiversity offsets program
Biodiversity offsets program

The Biodiversity Conservation Act 2016 introduces a new Biodiversity Offsets Scheme that will deliver a transparent, consistent and scientifically-based approach to biodiversity offsetting in NSW. The scheme provides tools to assist developers and landholders to avoid, minimise and offset the impacts of development and other activities on biodiversity.

The overall policy, strategy and systems for the Biodiversity Offsets Scheme are set by the Office of Environment and Heritage (OEH). Information about how the scheme works, including the types of development that the scheme applies to, is available on the OEH website.

The NSW Biodiversity Conservation Trust has two key functions under the Scheme:

• Assisting landholders who wish to enter Biodiversity Stewardship Agreements (BSAs) to generate and sell biodiversity credits, and administering those agreements (including existing biobanking agreements created under former legislation)

• Securing offsets on behalf of developers who pay into the Biodiversity Conservation Fund.

The Biodiversity Conservation Trust (BCT) must secure biodiversity offsets in accordance with rules set out in the Biodiversity Conservation Regulation 2017. The BCT may secure offsets in any of the following ways:

• purchasing and retiring biodiversity credits that are available on the market

• working with landholders to establish biodiversity stewardship agreements and purchasing the biodiversity credits that are generated

• funding biodiversity conservation actions.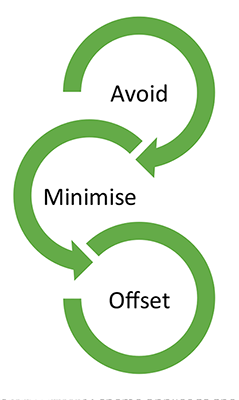 As payments are made into the Biodiversity Conservation Fund, the BCT will register its offset obligations on the Credits Wanted register maintained by OEH. Any landholders who have credits that match these obligations are encouraged to contact the BCT by calling 1300 992 688 or by emailing info@bct.nsw.gov.au