Contact us
Contact us
Our Head Office is located at:
NSW Biodiversity Conservation Trust
Level 23, 59-61 Goulburn Street
Sydney South, NSW
The NSW Biodiversity Conservation Trust (BCT) also has staff across regional offices to help support and work with regional landholders, communities, customers and stakeholders.  Our regions are shown in the map below.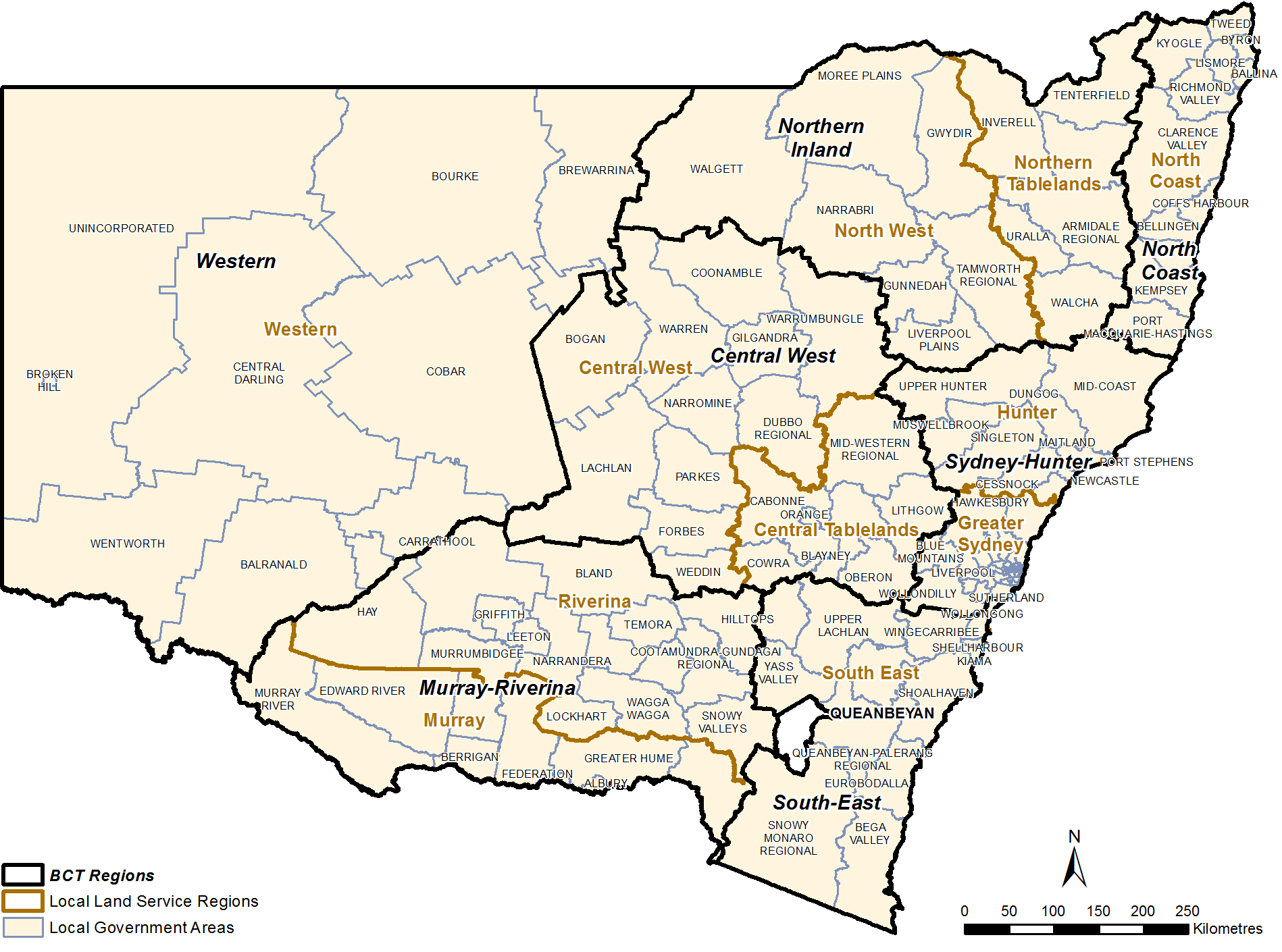 For all general enquiries 
info@bct.nsw.gov.au
Phone: 1300 992 688
PO Box A290
Sydney South, NSW 1232
Australia
If you have an existing agreement on your property, please fill out this form and send it to the BCT so that we have your most recent details to discuss future opportunities.